Swimming in the sea, catching the sunset, and enjoying dinner with a view remind us of the summer days that we missed. After months of casual stay-at-home attire, we need a more comfortable and single-item outfit to become more essential than ever. The ideal beach dress is easy to wear, effortlessly chic and preferably made of an eco-friendly fabric to keep you feeling cool during peak summer temperatures.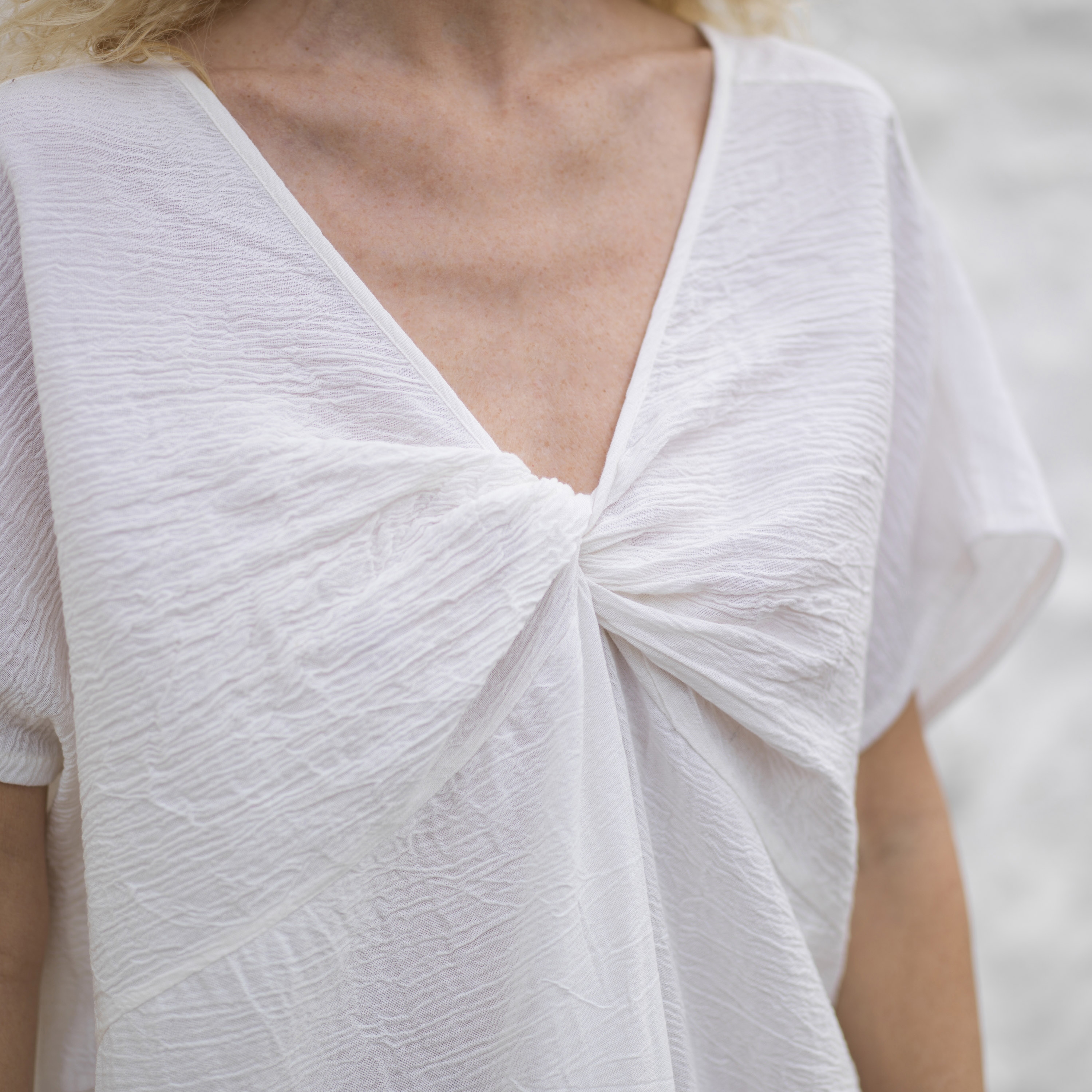 Sile Twist Dress is one you can wear on and off the sand, it is a classic and elegant dress! Made by hand-loomed from organic cotton, our Twist Dress is perfect for beach days, styled in a relaxed shape with a stylish V neck. The breathability of the organic cotton makes this natural material great for summertime. You can also feel confident knowing clean materials are touching your skin. If you want to be stylish and keep your body cool, this dress was made for you.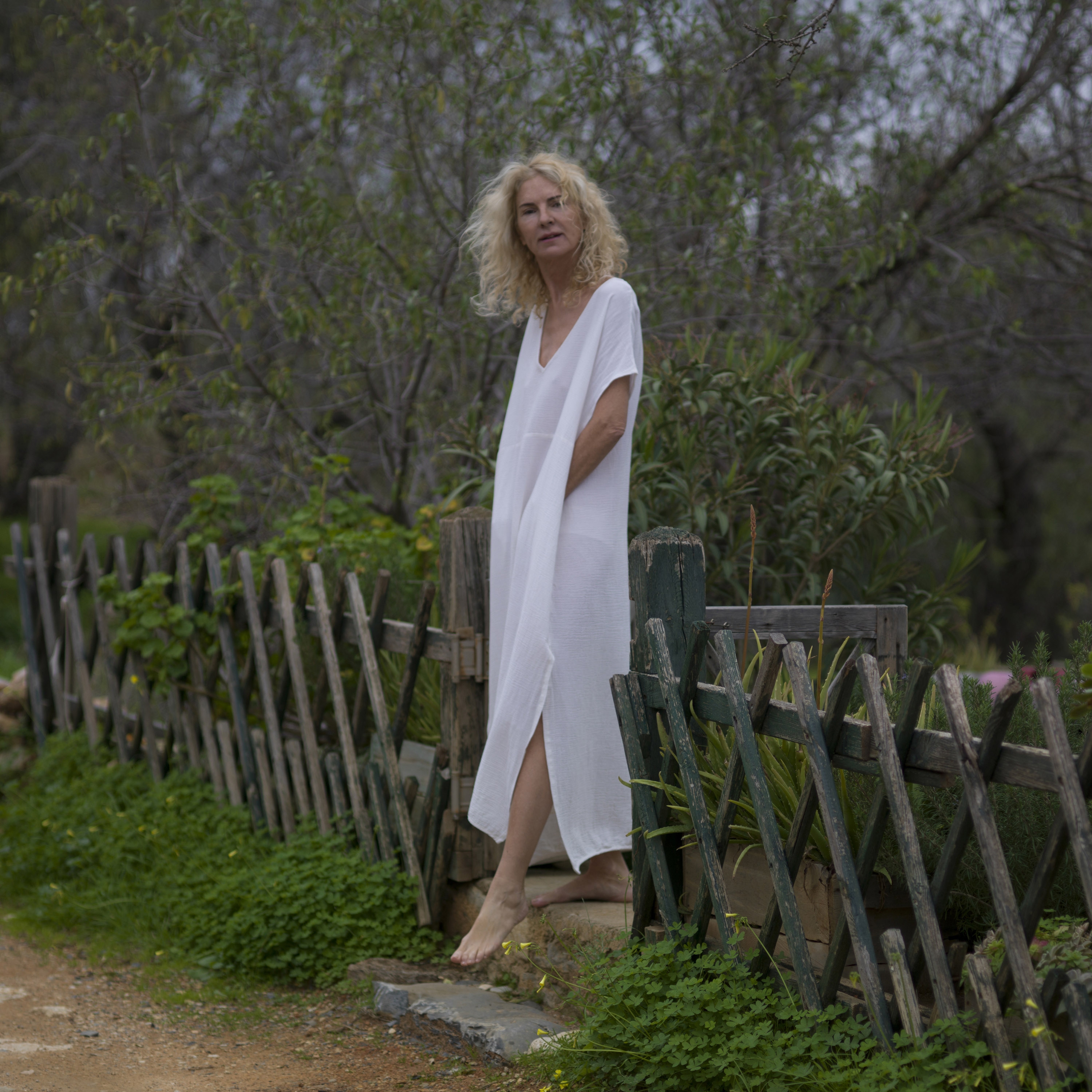 You found a perfect bikini for this summer but do you have a beach cover-up dress to throw on over it? If not, you are missing one of the essential summer items! With a caftan over a simple one-piece, you complete your sophisticated look at the pool or beach. Don't forget that a stylish and elegant caftan keeps you cool on warm days and balmy nights. With a V-neck detail, enjoy your sunset cocktail hour in this flowy, organic, and simply chic design! Also, you can always style your classic caftan with a skirt or pants underneath for a night out following an afternoon. The fabric of the dress is durable and made hand-loomed from organic cotton, washed in the sea, and dried on the sand.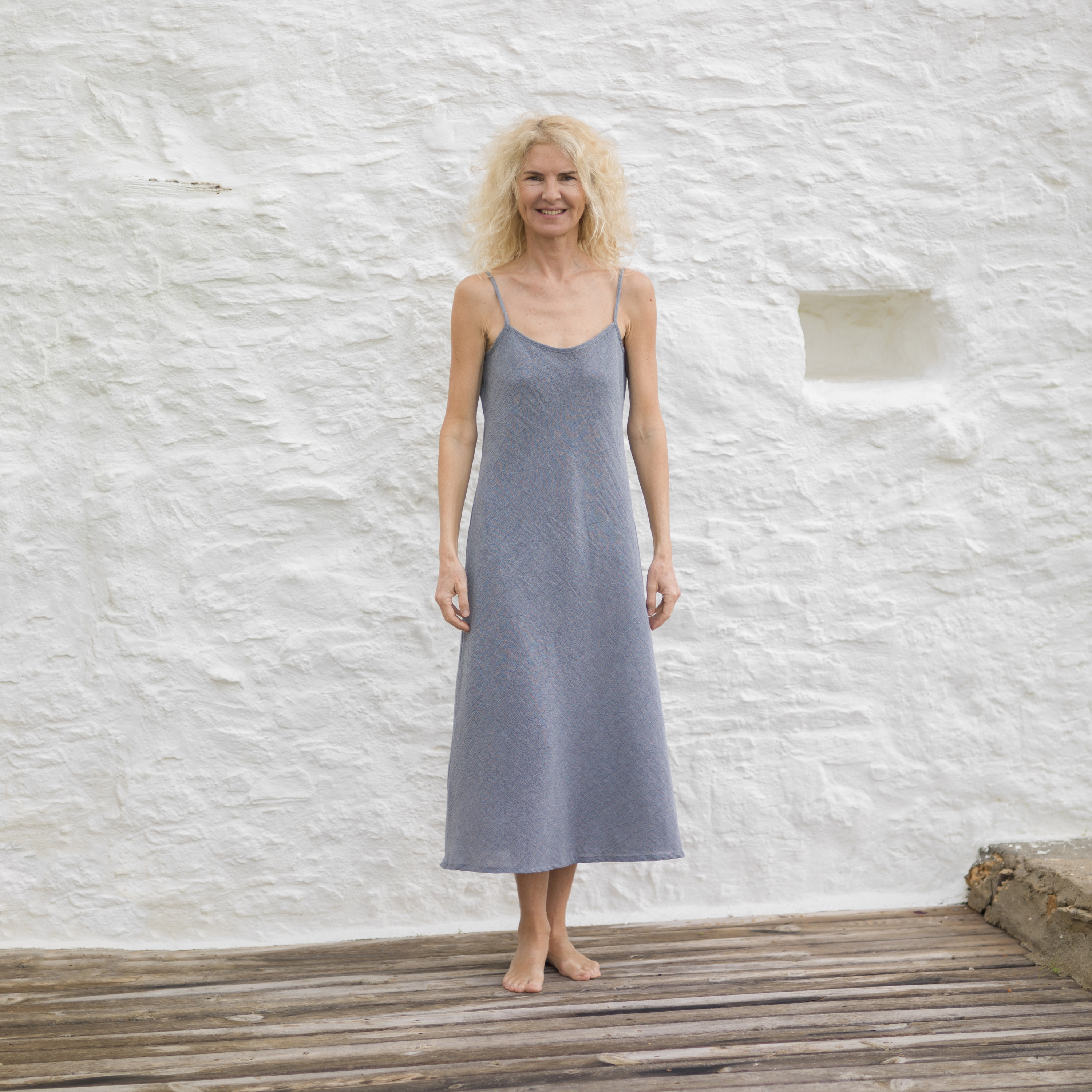 If you are looking for a petite beach dress consider Sile Basic Slip Dress a midi-length as a fresh and airy option. It has an easy-to-wear baby doll fit and is adjustable from the back of the dress to be longer or shorter for a comfortable seaside look. As a bonus, the classic cut is elegant and can be worn on a warm day with a pair of boots.
Looking forward to 2021, we learned how to minimize a wardrobe because sharing basics every day have always made sense to simplify life! Unisex clothing is making it easy to build a wardrobe closet-share. Gender-neutral clothing is becoming the fashion industry's next big thing, especially for t-shirts and pants.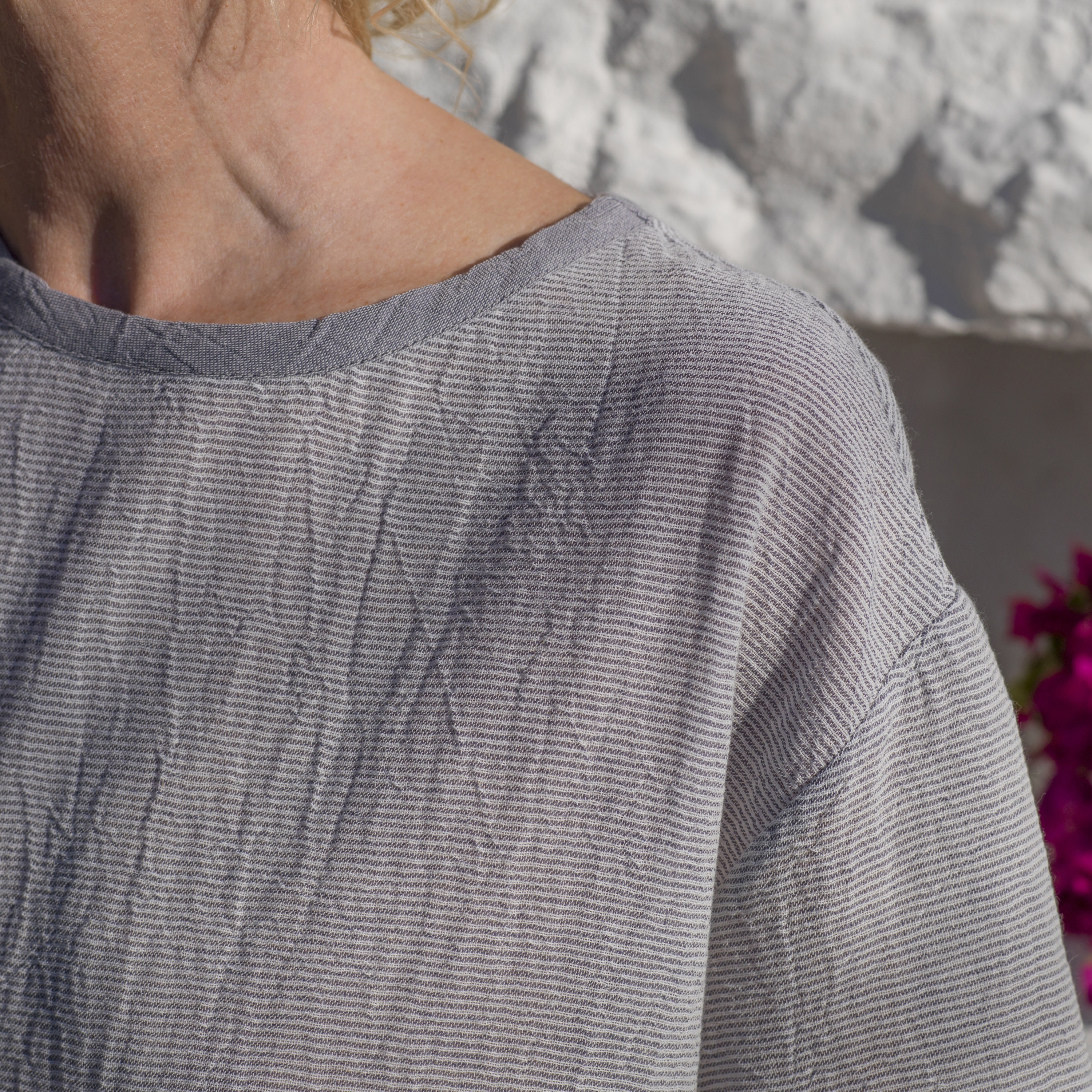 With the emergence of sportswear and streetwear in the pandemic, t-shirts are now wardrobe-essentials complementing any outfit. For a long time, women got ideas and inspiration from men's closets. That's why we have developed a gender-neutral aspect in our collection. The easiest way to style an outfit is with a t-shirt. Whether you're headed to the office, out to drinks with friends, Sile T-Shirt can be part of your comfy-cool basic look. It is inherently comfortable, cool, and easy to move around in depending on your mood. The Sile T-Shirt is designed by nature for comfort style. It's 100% cotton! The breathability of cotton makes it so easy to wear in hot and humid climates. Also, it helps to keep the sun and moisture off the skin. Therefore, you can feel cozy and look stylish. The Sile T-Shirt is available in 5 other unique colors!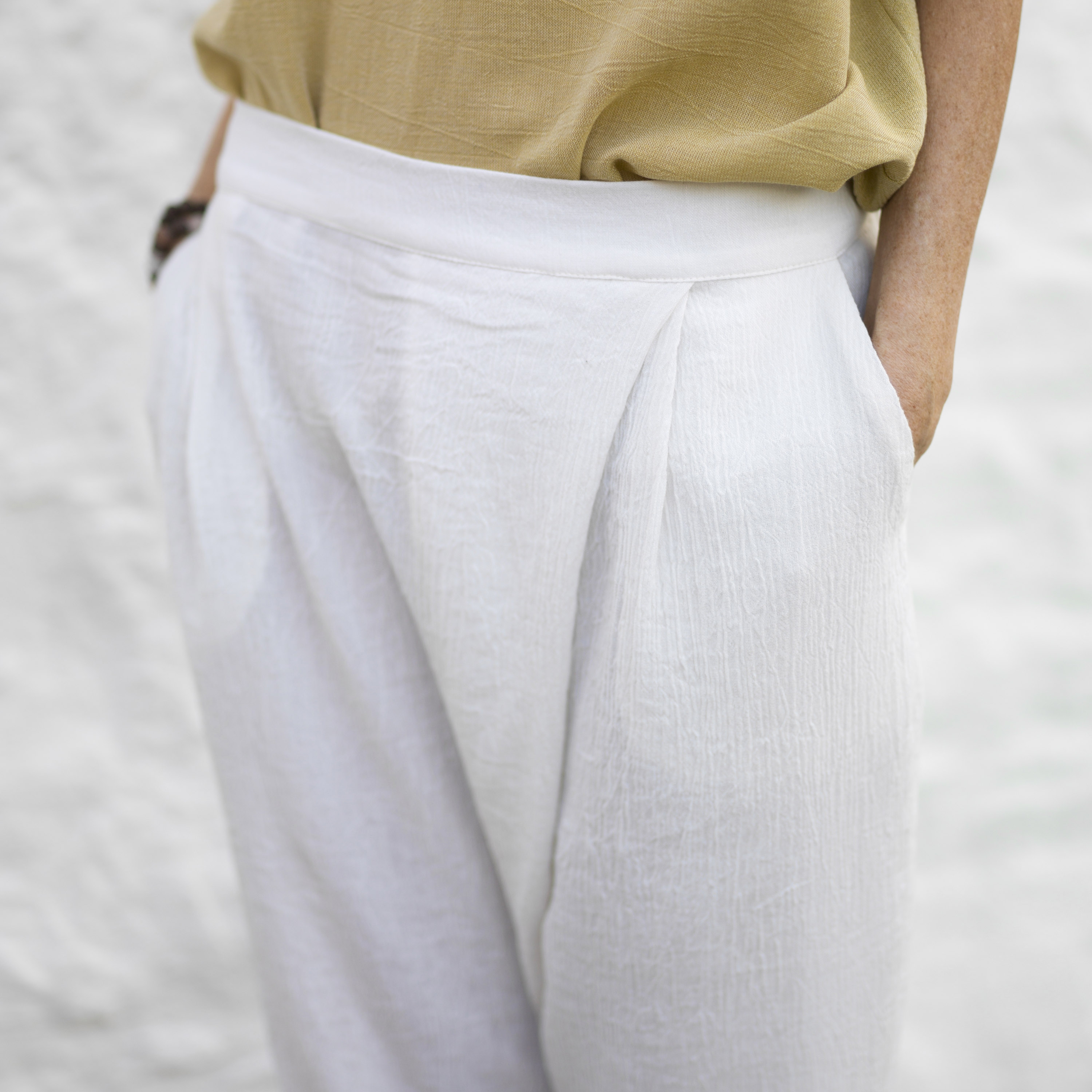 Due to the current situation, our apartments have become offices. So, it's hard for us to put on skinny jeans again. We have come to a point in life where we want to feel good about ourselves. It means we search for a stylish and comfortable feel, just like at home. 2020 has been a refreshing change for many of us to forget all about body-hugging clothes and has made way for a unisex collection. The Sile Fold Over Pant by the first look has a certain amount of oversizing to give you a great comfortable feel. It's also perfect as it ensures a completely carefree movement. Cool, can go with very different and stylish! Furthermore, it's environmentally friendly and hand-loomed from organic cotton, washed in the sea, dried on the sand.
Summer 2022 will be about comfortable and oversized dresses. This trend is great for those who prefer long sleeves because it's easier to regulate your temperature in a loose silhouette with a cooling fabric like cotton. Sile Shirt Tunic is 100% cotton and it feels as timeless as it looks! This amazing long tunic will never date especially when made from a natural fabric. You can feel comfortable, comfy. It's also unisex! This makes our collection without gender it's basically like the oversize trend adjusted to women's clothing.