In our modern times, the legendary Turkish Towel has transformed into a multifunctional cloth, perfect for use at the beach, spa or after yoga— or even as a scarf, sarong, throw blanket or tablecloth. The eco-friendly towel is lightweight, absorbent, and quick-drying which makes it the perfect companion on sea or land. And, it improves with age: the towels become softer and more absorbent with use.
Here are a few tips for how to use your Turkish Towel: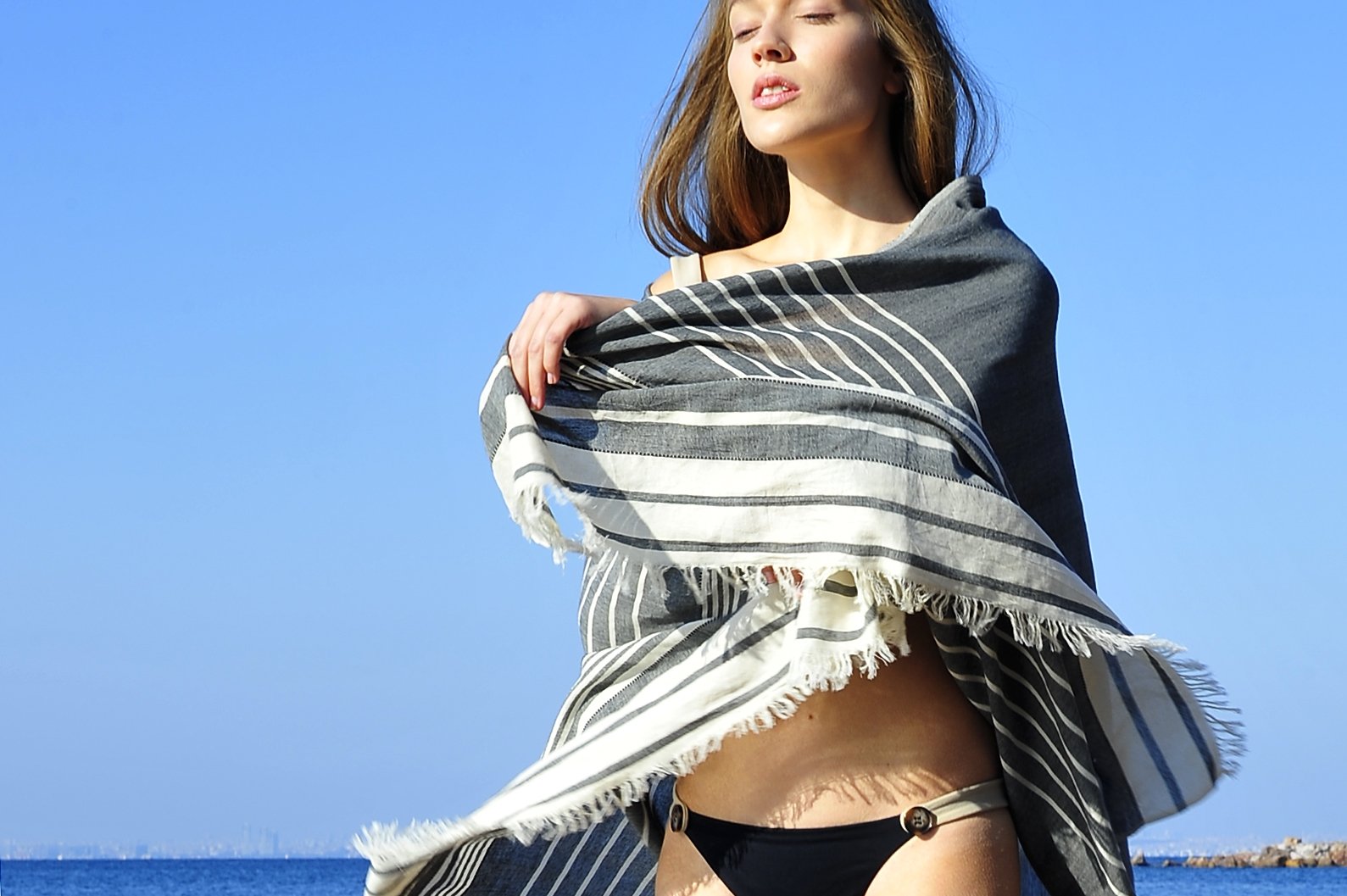 Beach/Pool Towel: After swimming wrap the towel around softly and dry yourself in a minute. And see how quick-drying your towel. Put it on the sand or sunbed and comfortably lay on it.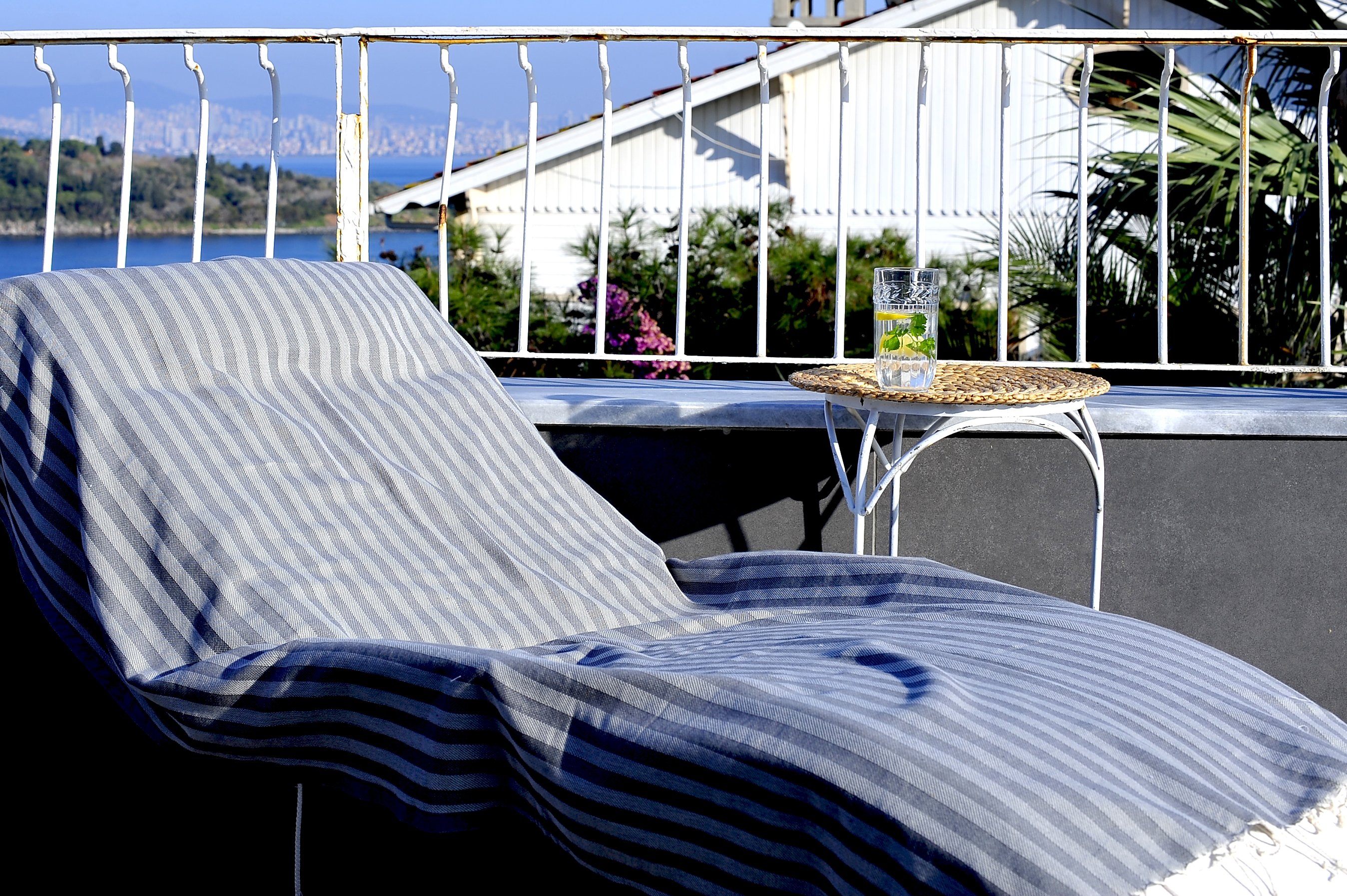 Yacht Towel: You need practical and light things while cruising. Use it as a towel, seat cover during the day, a casual sarong/ dress during lunch or having snacks, a wrap or blanket for chilly summer nights
Spa Towel: Simply wrap it around your torso and tuck it
Travel/beach wrap: While traveling or at the beach if you feel chilly, wrap your lightweight towel around your shoulder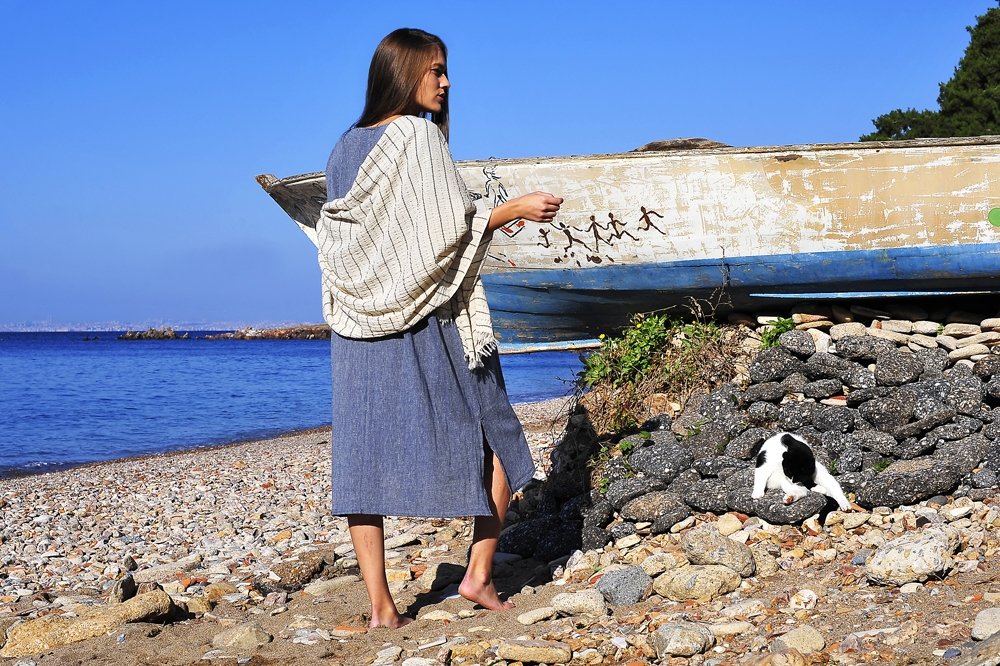 Summer Blanket: Lay it on your sofa or bed as a soft and cozy blanket
Scarf: Wrap your towel around your neck for a stylish and soft scarf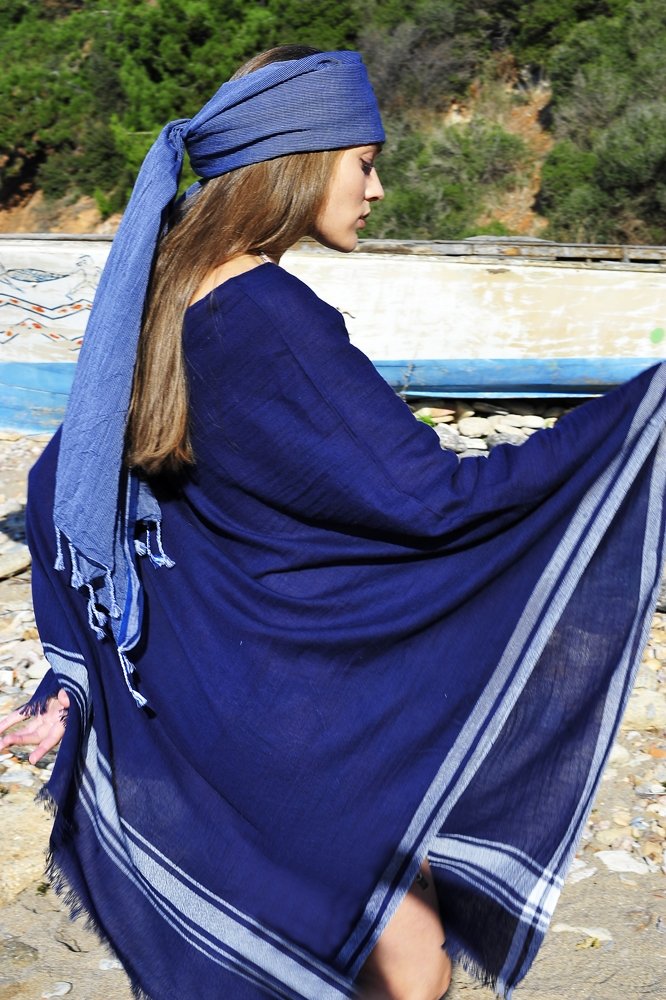 Yoga Mat Cover: Put your towel on your mat to prevent slips, or use it to keep the sweat away
Picnic blanket: Out for a picnic with your light and soft towel
Table Cloth: Lay out your towel on your table for casual dinner parties with your friends
Sarong, pareo: There are many ways, wrap it around your waist or torso and just tuck it