How can we explain the Turkish towel? The best way is to share reviews of our customers. Here are some of them;
- I have never used a Turkish towel before and now I'm in love
- Such a great towel for the beach. Makes me feel so special
- I love, love love this awesome towel from Turkey!!! It absorbs tons of water and is so soft to use. Hand woven and beautiful. It's hard to go back and use terry towels now!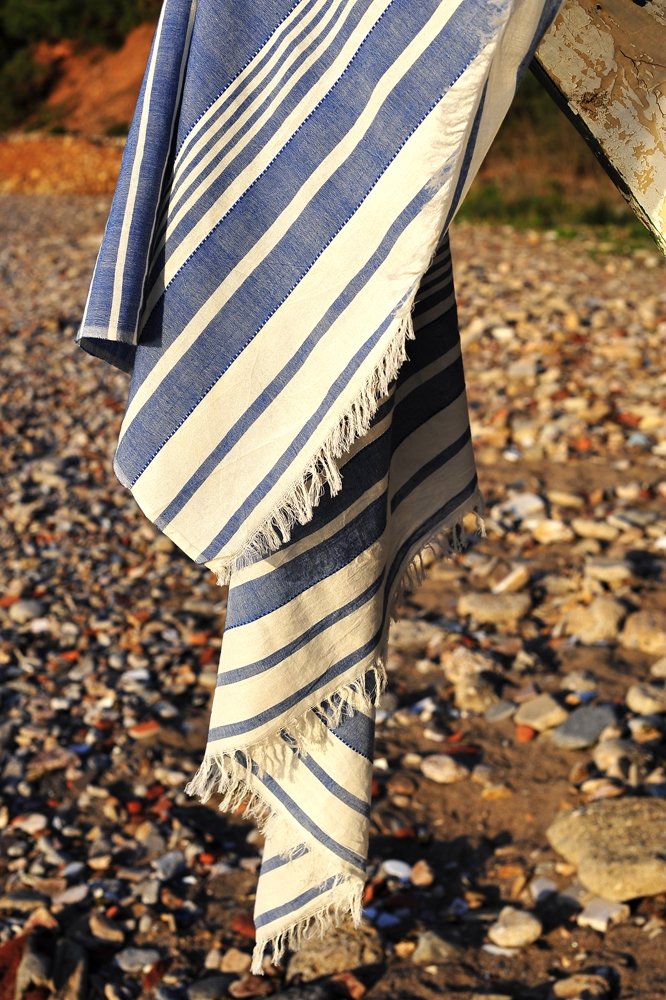 - It gets softer with each washing and you'll be surprised how absorbent this thin towel is. I loved it as a bath towel; the first time I brought it to the beach I decided my family absolutely needs to stock up!! It's a beach blanket, a towel for when you leave the water (and it dries quickly in the sun so it's not a soggy mess the next time you need to dry off), and it's a pretty coverup-- a shawl or a sarong
- Very large and perfect for a trip to the beach, since they fold up well and don't hold sand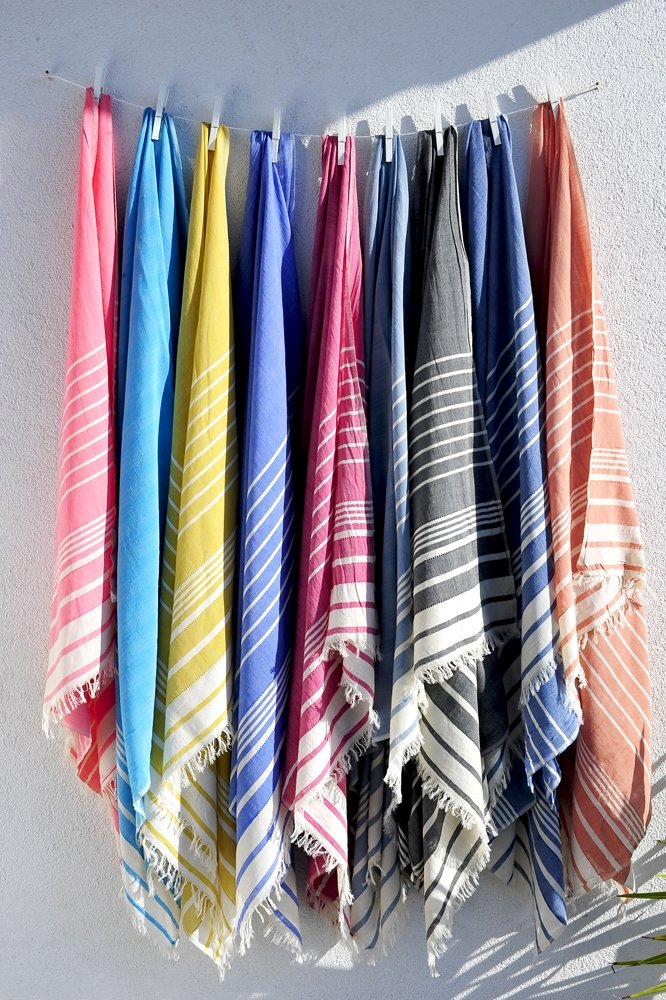 - The towel, for as lightweight and this as it is, not only absorbs water like crazy and dries you off quickly, it also keeps me warm on those cooler lake days. Very impressed with the quality!
- I've been a long-time fan of Turkish towels, the towels are well made and absorbent while still being light weight, dries quickly as well, it'll last you for years
- The towel is so absorbent and covers body very well
- The towels are simple, yet luxurious
- The towel is perfect to wrap round my wet body while I air dry
- I use it as a lightweight blanket in my recliner
- I visit many of family and friends and always need to factor in space for a towel. I cannot wait for my next trip and take my new towel it's super absorbent and yet it doesn't take up the space a regular towel does
- I love the Turkish towel so much as it is big, beautiful, and thin enough that I can use it as a beautiful shawl
- I have used it at the pool and the beach. I love that it is thin and does not take up much room but still holds a lot of water and dries quickly. Would recommend!
- Exceptionally beautiful and surprisingly great at absorbing water given their unique light weave!
- The towels leave you feeling amazing as I can't really dry off as most people think of rubbing down their bodies with a towel I have to kinda blot mind because of thin skin and on a blood thinner. And sometimes I just feel like my skin is never dry but these work great
- The 'towel' is especially pretty, and currently serving as a decorative throw in my guest bedroom (give the material and fringe you can't tell that it's meant to be a towel)
- Took the towel on a cruise when we went to the beach. Lightweight and packed well
- The towels are so light and dry so effectively I use them instead of fluffy towels that do not dry as fast
- I immediately used the towel as table runner for my Friendsgiving dinner. They were perfect
- My first impression was that, while the towel is large, it was thin and couldn't possibly be absorbent. Then I used it and wow, super absorbent! I prefer these towels now over my old "plush" ones
- With each wash these glorious towels grow softer and more absorbent. As a seamstress, and knitter, I feel a kinship with the towel's weavers and I truly appreciate the work and craftsmanship that goes into making each of these HUGE towels. No one gets to use my Turkish towels. They're Mama's towels! lol. I'm pretty sure I will order one more to round out the set. These also make great tablecloths if you don't like thinner towels (like I do). I have even considered creating a set of kitchen curtains from one towel. The fabric is that amazing!